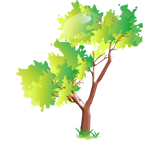 Sherwood Meadows Landscaping
& Construction Inc.
About Us
Sherwood Meadows Landscaping & Construction Inc. provides commercial and residential landscaping, landscape construction, full tree service and snow/ice removal services, we are conveniently located in Waterloo Region.
We have been serving clients in the Tri-Cities area effectively since 1986, our ongoing commitment to quality, safety and customer service makes our company a logical choice for large and small commercial or residential projects.
We have a wide variety of equipment to handle any landscape construction project, Sherwood can work on day-to-day projects, as well as large landscape construction projects, our company has tackled unique and specialized projects without a problem. Our focus is on quality products, workmanship and customer service. We look forward to working with you!
Our Services
Tree Service
Sherwood Meadows provides complete commercial or residential tree care service, from reshaping existing trees to planting new ones. We have experience with those tough trees that can provide potential hazards or damage to your home if a storm were to hit. We provide safe tree or branch removal assessing risk to surrounding areas, while maintaining a tidy work area.
Click here for more information
Landscaping Service
We know some people just don't have a green thumb, so if lawn care service is at the bottom of your list, let Sherwood Meadows provide you with a healthy green lawn all the neighbours will envy, we cover every aspect of your lawn care needs including spring and fall cleanups. We also provide commercial landscaping services.
Click here for more information
Landscape Construction
Is your yard a little drab? Do you have half finished landscape projects that you just don't have time to finish? Look no further Sherwood Meadows landscape construction division is cost effective way to finish up those projects or dress up and existing drab area, your yard will be the envy of the neighbourhood when we finish, we will even remove any unwanted rubbish from your yard. Ask about our commercial landscape construction services.
Click here for more information
Snow and Ice Control
Lets face it winter sucks when it comes to clearing snow from your sidewalks, walkways and driveway, whether it is at the office, your home or a commercial complex. Our prompt service will never leave you shovelling snow again, we work with your schedule to remove snow at the best time of day for you. If your lot fills up with snow we even provide on and off site snow relocation.
Contact
Sherwood Meadows Landscaping
& Construction Inc.
Tel: 519.725.9696
Fax: 519.669.0588
Email: Click here