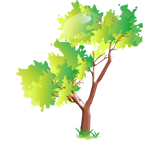 Sherwood Meadows Landscaping
& Construction Inc.
Our Services
Locally owned and operated Sherwood Meadows Landscape & Construction Inc. has been serving The Tri-Cities, since 1986.
Fully insured and ready to meet your commercial or residential landscaping or snow removal needs, call us today for a free no obligation quote.
Tree Service
Pruning
Shaping
Removal
Brush Chipping
Stumping
Planting
24 Hour Service
Landscaping Service
Cutting, Trimming, Edging
Lawn Fertilizing, Weed & Grub Control
Aeration & Rolling
Lawn Replacement Seed or Sod
Topdressing & Seed
Mulches, Soils, Aggregate Deliveries & Applications
Spring & Fall Cleanup
Lawn Sweeping/Dethatching
Landscape Construction
New Landscapes
Armour Stone
Interlocking Stone
Retaining Walls
Add to Existing Landscapes
Concrete Pads
Rubbish Removal
Snow and Ice Control
Snow Plowing
Sidewalks
Ice Control
Snow Removal Offsite
Snow Relocating Onsite
GPS Tracked
Nightly Lot Checks
Contact
Sherwood Meadows Landscaping
& Construction Inc.
Tel: 519.725.9696
Fax: 519.669.0588
Email: Click here